About us
We are a family owned, local childcare centre focused on catering for your child's needs and development. Both locations are focused on providing your child with a family type environment that aims on developing and nurturing your child's needs.
Key Point of Differences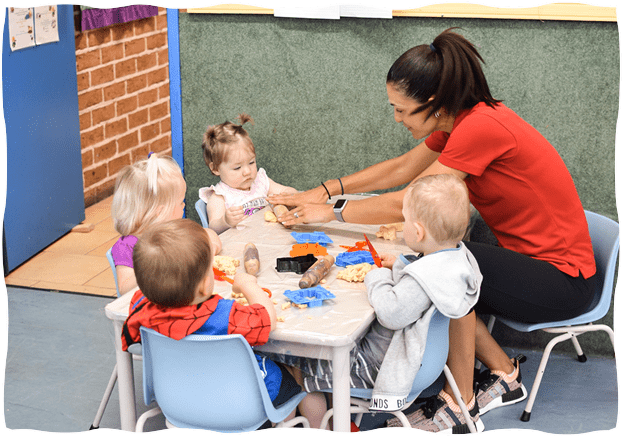 A Bespoke childcare centre, offering a natural, caring, learning and interactive environment.
All inclusive child care service giving parents and caregivers peace of mind.
Our fees include long day care, daily meals, nappies & fun!
We offer extra curricular activities that include: Kinder Kickers, ELLA program teaching kids Greek.
We offer community involvement through local school participation
and local nursing home visits.
We are Sun Smart approved.
We are active in our local community. We are aligned with local schools, nursing homes and business. We have relationships that give us access to various resources, excursions, incursions and community service.
We provide experienced educators who understand the needs of children and families.
Daily nutritious gourmet meals are provided by Kids Gourmet Foods who are focused on meeting your child's nutritional needs.
Family owned and operated.